CarePortal-

ASP Clinical Module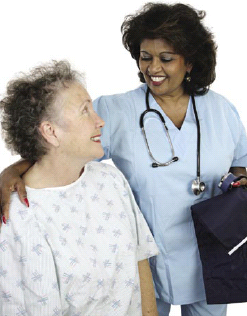 Create custom "agency-specific" forms by discipline using CarePortal-ASP Dynamic Forms.
Comprehensive, integrated clinical / OASIS© assessments with data collection and validation at Point of Care (utilizing wireless real-time connectivity option).
Medications: Look-up tables with Patient drug education sheets and real-time drug interaction with alert notification.
Wound Care: Real-time display of images of patient wound taken in the home by using a digital camera with image upload or cell phone camera.
Customizable daily visit notes structured by discipline or visit type can be used by all disciplines, RN, PT, OT, ST, MSW, HHA, Homemakers.
Automated time card (Service Journal) entry as part of visit note or assessment.
Electronic signature: Capability for plan of treatment, verbal orders and visit notes.
Costing tables for scoring by visit or discipline.
Customizable lookup tables with user-defined phrases for Orders and Goals.
HHRG calculation and PPS Grouper information available.
MSA / CBSA codes driven by zip code.
Complete ICD-9CM database with surgical procedures.
Data Integration across all system modules (One database).
Clinical Work Flow: E-mail notification of events such as:

Each patient status change as its own event
Schedule notification / completion / change.
Patients coming due for recertification.
Completed assessments that should be validated.

Automated E-mail distribution of daily schedules to every employee.
DirectLink visit note e-mailed to every employee for completion.
Comprehensive statistical reporting.
Ability to print blank forms for training or part-time staff.