iCare-
Mobile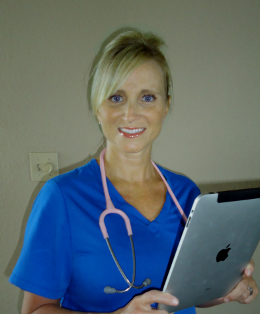 Scheduling and Visit Compliance
Most Home Healthcare agencies print daily/weekly paper schedules and rely on error-prone employee recording to track employee visit documentation.
Data Collection (EMR)
Most Home Healthcare nurses, aides and therapists record their visit attendance, document patient records and visit notes by pen and paper. With an average full time employee (FTE) producing 23-27 visits a week, a mountain of data has to be transcribed and entered into scheduling, billing and payroll systems manually, resulting in reduced patient care time, increased travel, labor and office expenses, data errors and inaccurate or delayed billing.
Scheduling Communication
Most Home Healthcare agencies typically communicate schedules to their staff via paper, resulting in missed or duplicated paperwork, lost patient revenue, and potentially poor service.
Productivity Improvement
Will transform your Home Care business from manual paper processes to automated secure electronic processes.
Eliminates the paper. No paper to distribute, collect, process, and store. Eliminates the need to key data, providing a more error-free electronic process.
Reduces time keeping field staff schedules up-to-date.
Allows your current administrative staff to support additional QA of field staff data.
Provides new communication methods to field staff (voice & data options).
Collects visit documentation directly from the patient's home to the back office software system.
Improves patient satisfaction, quality of care and clinical outcome, and the distribution of those results to all the patient's care providers.
More efficient than laptop... No boot up time.